eCommQuest's has a long tradition of teaming with our clients to deliver innovative solutions beyond traditional staffing. Professional Services includes our specialized and tailored solutions to meet more complex needs around project management and delivery, industry, geographic or technical expertise and on-going support.
Our clients span global consulting firms, high growth startups, state federal government agencies and Fortune 500 companies in a variety of industries. Their workforce needs are diverse and constantly changing. eCommQuest is privately held and focuses on flexibility and innovation while maintaining deep technical and industry expertise. We can work jointly with 3rd party consulting firms, provide a tailored clients services combining a contract workforce supervised by experience consulting professionals or simply provide flexible work and billing arrangements to suit our clients' needs.

PROFESSIONAL SERVICES
WHAT WE DO
eCommQuest is ready to assist our clients a broad range of services depending on your specific need. These include:
Managed Resource Professionals (MRP): We work with your IT team to provide skilled resources and supervision at a reduced cost to complete critical projects or subprojects.
Project Based: eCommQuest can provide skilled teams across a variety of projects such as migrations, upgrades, blueprint, development, implementation and PMO. These teams can be deployed as part of an existing internal team, jointly with a 3rd party consulting firm or ownership via an Statement of Work arrangement.
Managed Services: We provide long term support, staff augmentation, help desk for a full enterprise environment or a single application or tool.
Complex or Unique Needs: eCommQuest can reduce risk and provide scarce skills including new technology such as Digital, Cloud and AI, specific industry needs (e.g. Pharmaceutical, Utilities, Retail, Oil and Gas), geographic knowledge or locations (e.g. Brazil localization, India, etc.)
HOW WE WORK WITH YOU
We want to team with our clients to truly provide unique value.
We are flexible and can work with you at any stage of the application/technology lifecycle:
Initiation, Planning and Blueprinting
Design/Architecture
Deployment/Implementation/Testing
Maintenance, Support and Optimization
We can provide our services through a flexible delivery model that fits your needs:
Statement of Work
Staff Augmentation/ Managed Resource Program
Solutions Center / Delivery Lab
Onsite / Offsite / Remote
WHAT MAKES US DIFFERENT
eCommQuest is unique in three key ways:
Our team consists of IT and Industry veterans that truly understand the skills, experience and quality expectations our clients seek.
We work to collaborate with both clients and our consulting resources to build strong, on-going and trust-based relationships.
We understand that every client is unique. Our culture, size and corporate structure foster our ability to be creative and flexible to create solutions that are timely and cost-effective to exceed your expectations.
MRP: Managed Resource Program
Driving successful IT initiatives requires selecting and managing multiple sources of talent including consultants, managed services, staff augmentation and of course internal permanent resources. A significant amount of time is devoted to identifying these skills, obtaining them when and where you need them and managing quality all while controlling your spend. eCommQuest's Managed Resource Program (MRP) offers client a better way to procure and manage the resources needed to improve performance at a reduced cost. MRP combines benefits of multiple project and staffing offering into a flexible staffing arrangement that includes management, client collaboration, defined objectives and milestones, best practices and SLAs.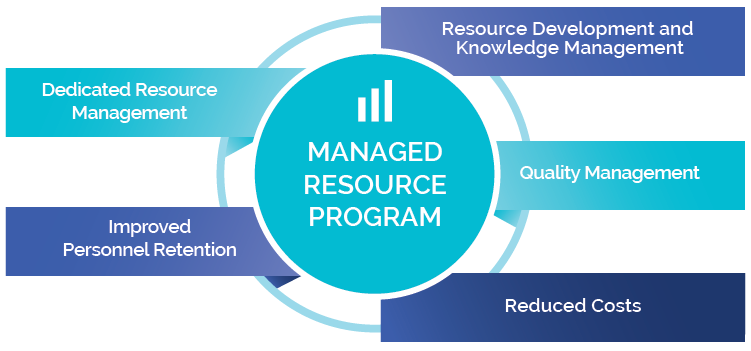 eCommQuest's Advisory Services stands ready to provide SAP Support Services on an on-shore basis to meet your needs and Budget. Our Application Managed Services (AMS) methodology covers level 1, 2 and and 3 support levels: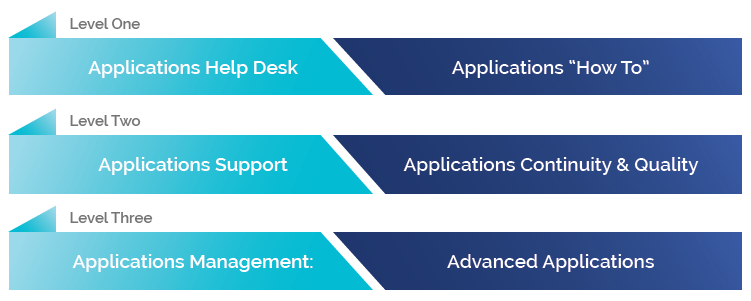 SAP Projects – Optimization, Implementation, Integration

IT leadership is faced with challenges in getting the most out of their SAP investment. Whether it is taking advantage of the HANA S4 upgrade, sorting out and streamlining complex environments resulting from mergers and acquisitions, or simply successfully implementing SAP for a division, country or globally.
• Multiple Instances, versions
• HANA S4
• Upgrades
• Optimizing existing investments
• Streamlined implementations
• Merger/acquisition challenges

No doubt, your strategic initiatives call for investments in new Digital aspirations: Cloud, Mobile, Interactive, Social and Analytics. How can your organization take advantage of these new technologies and leverage your current IT investment?
eCommQuest's certainly understands traditional ERP environment such as SAP and Oracle but also has the experts to plan, test and evaluate the newest technologies. Whether your need a single Subject Matter Expert or a team to supplement your internal resources we can help with your Cloud, Digital, Analytics, Mobile and AI innovations.
Get the most out of your SAP HANA investment
SAP HANA is an in-memory computing platform that  provides a flexible, cost-effective approach for real-time access to large data volumes through dramatic database speed improvements, improved efficiency and a reduced hardware and maintenance cost associated with multiple data warehouses . Applications and analytics can be completely transformed via the powerful new architecture, and availability of real-time data resulting in less reliance on IT for analysis and better decisions more quickly.
eCommQuest is uniquely qualified to help you achieve the promise of SAP HANA .  We offer rapid, focused assistance to help you Plan and Scope your use of SAP HANA, Migration planning and assistance with Deployment and Optimization.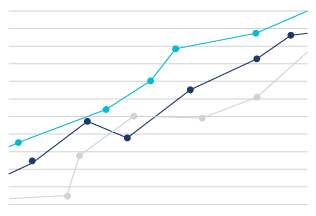 Analytics is a special focus of the eCommQuest Professional Services practice. We have deep knowledge of the leading analytic tools including:
Business Objects Suite
Tableau
Splunk
Qlik
Enterprise Performance Management
Predictive Analytics
SAP BW
Lumira
Business Planning and Consolidations (BPC)
SAP – Governance, Risk and Compliance

Let eCommQuest help you navigate managing risk within SAP. Our experienced consultants are specialist in SAP GRC and security with a foundation in real-world implementations not just audits. SAP is the centerpiece of eCommQuest's Advisory Services. We combine SAP deep expertise, industry knowledge and our cost-effective flexible work force to get the most out of your SAP investment.
Risk mitigation strategic planning
SAP GRC optimization in a complex SAP environment
Practical security development and tuning
Organizational controls and processes